a tentative foot back into the water...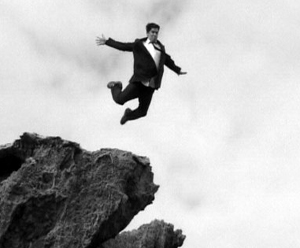 Well, I've been away from ECEU for a little over three months now, and I'm seriously toying with the notion of jumping back in. I think I was able to get enough distance from the site over these past few months to realize that, hassles aside, it was something I did genuinely enjoy doing most of the time, and, while I have no doubts the site can't run forever, I do think I pulled the plug rather hastily on something that had been a labor of love for nearly four years, for misguided reasons and frustrations. I don't regret the time away, it was entirely worth it for many, many reasons, but I think I'm almost ready to be able to come back to it again, with fresh eyes and ears.

Unfortunately, I deleted all the posts when I shut things down back in April, so the site as it was previously won't be back if I come back - but at the same time, perhaps that will give me the chance to start anew?

Anyway, while I grapple with this for a week or so - fully aware that I lost the vast majority of my readers many moons ago (google analytics don't lie!), as declaring your site over and done does often tend to cut down one's readership - I thought I'd let you know, a little over halfway through this year, the five records I've been listening to the most (so far) in 2009:


Hold Time - M. Ward (

video:

"One Hundred Million Years", live at SXSW 2009 )
Veckatimest - Grizzly Bear (

mp3:

"While You Wait for the Others" )
Upper Air - Bowerbirds (

mp3:

"Northern Lights" )
Wilco (the album) - Wilco (

video:

"You and I" w/ Feist, live on Letterman)
Vacilando Territory Blues - J. Tillman (

mp3:

"James Blues" )


And, since you can't ever really take the Elliott Smith out of ECEU, I'll make a final decision on whether or not to re-open ECEU for business on August 6th (Thursday), which would have been Elliott's 40th (!!) birthday.